Trim & Plastic
PERFECTION IS IN THE DETAILS
With so many different types of trim on cars these days it can be hard to know what to use on what and when. Our simple to use and understand products will ensure quality results on just about every surface those car designers can think of. They can help reverse the aging process or prevent the aging from happening at all.
griot's garage: Trim and plastic
RICHARD'S TOP TRIM & PLASTIC TIPS
Rubber Prep will quickly and safely remove road grime that dulls the appearance of your ride's trim and accent pieces.
Whether a swab or sponge, using the right size tool can be the difference between success and frustration.
Keep your headlights beautiful and safe with our plastic polishes and headlight restoration products.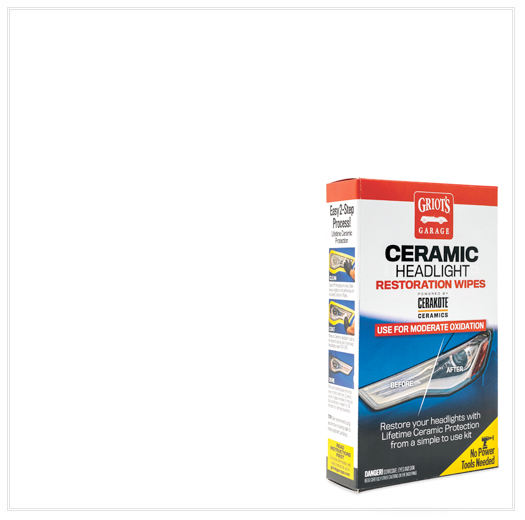 OUR MOST POPULAR TRIM & PLASTIC
Turn those ugly dingy headlights into a fun, easy-to-do project that will save you hundreds of dollars in lens replacements. You get everything you need to do one set of lights. Follow the simple instructions or watch our video to learn how easy the process is.
SHOP HEADLIGHT RESTORATION KIT >